Contemporary
---
Current Contemporary Faculty
Our Contemporary Dance Program for Current Students offers a collection of dance experiences that are accessible to students who seek serious study in the art of dance.
The program's core offerings consist of curricula which, through the highest quality of training and instruction, strengthen and refine contemporary dance technique as well as provide scholarly inquiry into the history, science and aesthetics of dance.
Guest Contemporary Faculty
If you are new to the Contemporary Dance discipline but are eager to learn, programs of our guest contemporary faculty have something to offer!
These programs are great for beginners and students who want to try something new or different from their usual dance classes. They include a lot of interesting activities and combine fun way of learning with contemporary dancing techniques.
Our Instructors
---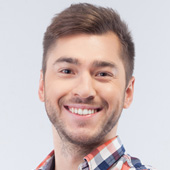 Owner, Head Instructor
Scott Jenkins has been the Owner and Head Coach since 1996.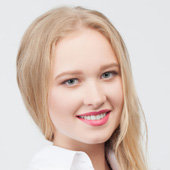 Dance Instructor
Jessica is an award-winning choreographer with expertise in hip-hop and jazz.
Additional Contemporary Faculty
---
Do you wish to take part in extra Contemporary Dance Classes? Dance Studio is glad to inform you that we have extra groups that are always open for submission. The program includes basics of Contemporary Dance as well as theory and practice of various techniques that this genre embraces.
If you have any questions or would like to take part in one of additional Contemporary Dance Classes, please call our administrators at 1-800-1234-567 contact us online.